The following statement was released by Opposition Leader Craig Cannonier – One Bermuda Alliance…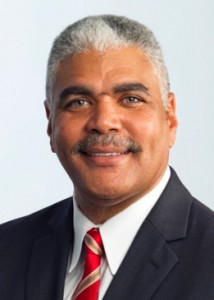 It is "an insult" that the Premier "would contrive to underestimate our collective intelligence by trying to convince us that he is calling a million dollar election to save the country money," OBA Leader Craig Cannonier said.
Mr Cannonier said: "We have been dealt a terrible and unexpected blow – Covid-19. For Bermuda, the pandemic arrived at a time when business confidence was already at a record low and the economy failing.
"Thanks to Premier David Burt and his flawed government policies, a pre-COVID Bermuda saw the loss of 200 Bermudian jobs in retail, people left the Island and we had less to spend due to new – and higher – PLP-imposed taxes such as the sugar tax which increased everyone's grocery bills.
"We still await news of any viable solutions to address our social justice or economic issues beyond the standard 'divide and conquer' mantra. And now, as Covid infections again reach double digit figures, he wants us to go out voting and put our health at risk.
"In 2017/18 the One Bermuda Alliance handed over a Government that was only $8 million away from a balanced budget. Since that time, this PLP Government has squandered the people's money:
"In January 2020, at great expense to the Bermuda taxpayer, David Burt's labour government vehemently fought a three-year battle to remove contractual benefits of government employees.
"A May 2019 estimate by OutBermuda suggested that the total cost of the same sex marriage court cases is likely to cost taxpayers as much as $3 million.
"David Burt is willing to spend $1 million of our money on an unnecessary general election, but he is not willing to fund independent court advocates for our vulnerable young people, particularly those who come under the care of the Department of Child and Family Services.
"How many buses would this have bought? How many potholes would this have fixed?
"This is a continuation of a PLP trend – an inability to manage the public purse. We all pay for that.
"At the beginning of the Covid-19 pandemic, the Premier said that our public health depends on our individual responsibility and we could have a say on how Bermuda's Covid story would unfold.
"So, we did what we had to do – we stayed home, washed our hands, socially distanced and wore our masks.
"The result is that the Centre for Disease Control upgraded Bermuda's country classification to Alert Level-2, which means our COVID-19 risk is moderate and new cases are decreasing or stable."
Mr Cannonier added that "as Covid cases reach double figures again, the Premier is asking us to jeopardize our health" to "hold his million dollar election."
"Clearly, he has no concern about the risk he is asking our seniors and those who are immuno-compromised to take, for the sake of a vote. Are these are the actions of a man who says that he cares about the people?
"It is well within his right to call an election. However, it is an insult that he would contrive to underestimate our collective intelligence by trying to convince us that he is calling a million dollar election to save the country money.
"What he is essentially saying to us is, "Bermuda, I want you to compromise your health and safety, so that I can have an opportunity to secure my position for another five years. It doesn't matter that I don't have a plan to help you. I just want your vote".
"This is unacceptable and we cannot allow ourselves to be manipulated.
"Once the airlines decided they were no longer going to fly to Bermuda due to the pandemic, David Burt took the necessary steps to shut the country down.
"However, he has not given us any hope that he knows how to re-open our economy in a way that will create jobs and raise the confidence and hopes of Bermudians.
"The Premier believes that Bermuda's next chapter is independence, and he would like to collectively build the foundation for that. But independence is not the solution. It is a propaganda tool that appeals to a small segment of our population and is not the solution to the challenges looming before us.
"This is our moment to mobilize like never before. We have the opportunity to implement and effect real change. Change that brings hope, change that puts people first."